How to Access Embolisation Treatment
In the NHS white paper 'Equity and Excellence: Liberating the NHS' and in the current health and social care bill, the NHS will become 'patient centred' and patients will be able to choose - the treatment that best suits them, the hospital where they will be treated and the consultant and team who will treat her. 'No decision about me without me.' Download the Department of Health leaflet Improving the NHS: What you can expect.
NICE has produced clinical guidelines on the management of heavy menstrual bleeding. They have kindly allowed us to copy their care pathway here. If you would like to download a copy of the NICE Quick Reference guide on Heavy Menstrual Bleeding.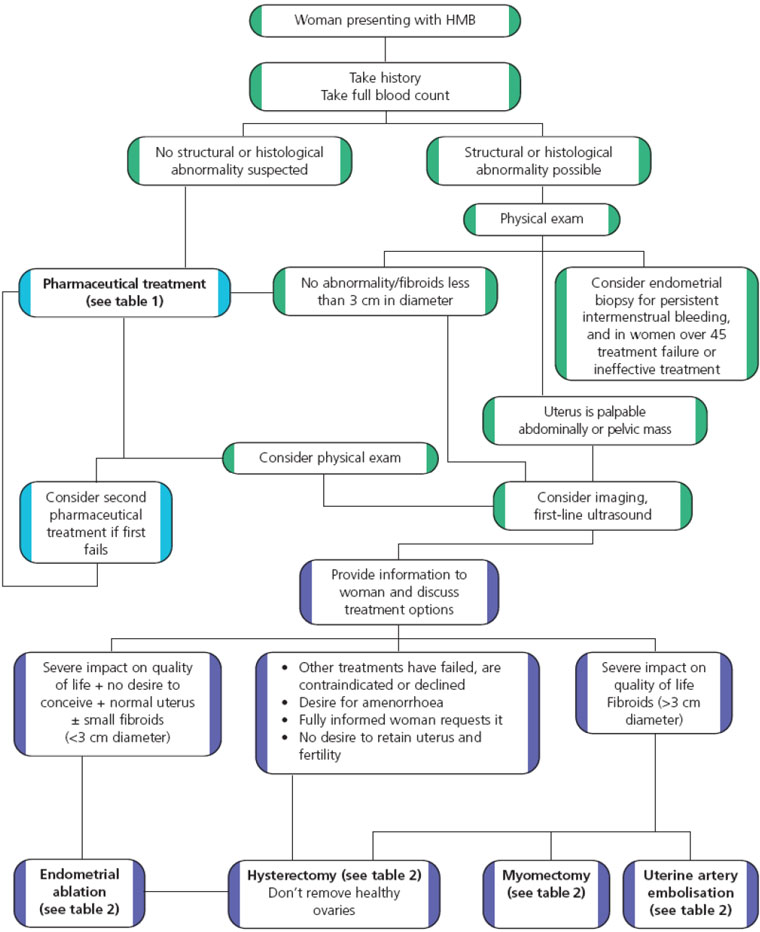 Your GP will refer you to a gynaecologist and you will normally have an ultrasound scan as part of your diagnosis.
If you have symptomatic fibroids larger than 3cm you will see that you MUST be offered , hysterectomy, myomectomy and uterine artery/fibroid embolisation (UAE/UFE) by your gynaecologist. If you are not offered these treatments show these guidelines to your gynaecologist and your GP.
If you would like to have embolisation please ask your GP or gynaecologist to refer you to an interventional radiologist who performs these procedures. Only the interventional radiologist will be able to assess whether you are suitable for embolisation and most women are. Your gynaecologist cannot assess if you are suitable.
There are currently over 100 hospitals in the UK performing this procedure. We can advise you of the centres doing embolisation, if your GP or gynaecologist does not know. Please see our page on hospitals offering UFE in UK, Eire and Internationally.
If you have any difficulty accessing treatment or your gynaecologist does not tell you about and offer you alternatives to hysterectomy please let us know at FEmISA and we will follow it up.